Board of Directors and Staff
Staff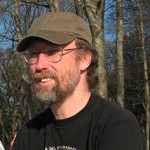 Jim Oldham, Executive Director, joined Equity Trust in 2010, bringing with him close to twenty years experience working for social and environmental justice nationally and internationally. Jim is the founder of Las Lianas Resource Center, a bi-national US/Ecuadorian non-profit organization that partners with indigenous peoples for collective rights, environmental protection, sustainable development, and cultural autonomy. Jim was executive director of Las Lianas from 2003 through 2009. Prior to that, he directed Las Lianas' predecessor, the Amazon Program of ISIS at Hampshire College. Between 2006 and 2008, Jim also worked with inner city communities in Worcester, Massachusetts, as the environmental justice coordinator for the Regional Environmental Council. He got his start in non-profit organizations as a community organizer and then director of a small food bank in Seattle.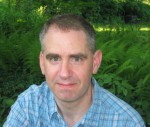 Rob Crowner, Loan Fund Manager joined Equity Trust in the spring of 2012.  He manages the Equity Trust Fund, working with lenders and borrowers, and also keeps our financial systems running, tracking budgets and overseeing our books. A graduate of Amherst College, Rob lives in Amherst, MA where he serves on the Planning Board. Rob previously served as a staff person with the Holyoke Community Land Trust and managed the Hampshire College Bookstore.  He likes to ride his bike in the hills and back roads of the Pioneer Valley.
Terry Gibson, Project Manager, joined Equity Trust in August 2023. Terry is a self-taught artist, organizer, activist, and designer. With a long history working in the service industry, Terry brings extensive knowledge of customer-facing products, accessible designs, and overall user experience. Terry is an adult learner graduating with a bachelor's degree in Human Services from Springfield College in Spring 2024. He has earned several certificates, including a Content Marketing certificate from UC San Diego in 2020 and a creative writing certificate from Wellesley College. In addition to his work with Equity Trust, Terry is a project coordinator with Neighbor to Neighbor MA, leading various initiatives covering environmental and social justice and economic disenfranchisement. His work organizing crosses multiple intersections, including public art projects highlighting our climate crisis and leading on community garden designs that strengthen neighborhood resilience. Terry is also a lead organizer developing a community land trust to ensure permanently affordable housing is consistently available in the Lower Pioneer Valley of Western Massachusetts, in a collaborative project of Neighbor to Neighbor, Wellspring Cooperative, Equity Trust and other partners.
Board

Jody Bolluyt, Vice President is a biodynamic farmer in the Hudson Valley and runs Roxbury Farm, one of the largest CSA farms in the country. Jody grew up in rural Iowa working for large-scale corn and soybean growers during summer vacations. She graduated from the University of Iowa with a degree in biology and botany. In 2000, working with Equity Trust, Jody and Jean-Paul Courtens  secured long-term land tenure for Roxbury Farm on 150 acres of land to which Jody now holds a lifetime lease. Through the help of Equity Trust, Roxbury Farm CSA members, and Open Space Institute, Roxbury is now a protected farm, one of the first to make a new kind of land tenure work, and it is becoming a model for other small farms around the country.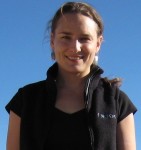 Madeline Miller, Clerk has worked in nonprofit administration for nearly two decades. She started her career in the development office of New England Public Media and then worked a long stint at The Orion Society/Orion Magazine. She is currently the Director at Artspace Greenfield, a small community arts organization. She also has a small consulting business in nonprofit strategy and philanthropic advising, Nimble Giving. Madeline did her undergraduate work at Evergreen in Olympia, Washington, and is a graduate of Harvard University's Executive Education program in nonprofit leadership. She lives in Greenfield with her husband and children, a small flock of chickens, and an enormous garden.
Russ Fox is Faculty Emeritus (Planning and Community Development) of The Evergreen State College, and has a long history of public service in a wide variety of governmental and nonprofit community development initiatives in the state of Washington. He is a founding director of South of the Sound Community Farm Land Trust (SSCFLT), dedicated to preserving farmland in areas south of Puget Sound and to keeping it farmed forever. In addition to Equity Trust, the three nonprofit organizations with which Russ is currently most involved are SSCFLT, Capitol Land Trust and Vital Ground.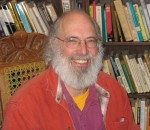 Scott Reed, Board President, has worked on land tenure issues in Western Massachusetts for more than thirty five years as a member and director of the Valley Community Land Trust and one of the founders of the Greenfield Area Community Land Trust (now the Pioneer Cooperative of Franklin County). He is a software engineer, green jobs trainer, and retired organic CSA farmer. Scott is connected with the New Economy Coalition and involved with several other nonprofit organizations including Racial Justice Rising: coordinating committee; Co-op Power (board member); Visioning BEAR Intertribal Coalition (volunteer, trainer); and Wellspring Cooperatives (business development committee). 
Dan Rosenberg, Treasurer is a social entrepreneur and food system activist based in western Massachusetts.  He is founder and general manager of Real Pickles, an organic food manufacturing company producing naturally fermented pickles from Northeast-grown ingredients.  In 2013, Dan oversaw the conversion of Real Pickles to a worker-owned cooperative using an innovative community financing model.  Dan is also active with Slow Money, serving as a steering committee member for the Pioneer Valley chapter.
Michael Wallace is a senior real estate attorney with The TJX Companies, Inc. Prior to that he was an associate at a Boston law firm, where he had a broad-based real estate practice. He received his law degree from Boston University and a master's degree in U.S. History from the University of California, Los Angeles. Between graduate school and law school, he worked for four years as a guide leading hiking and cycling tours in various regions of Italy, during which he deepened his appreciation for historic preservation and sustainable agriculture.