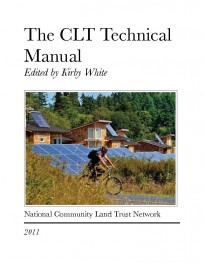 This manual, now available as a free pdf from the The National CLT Network, which also offers an ePub version plus Model Ground Lease Commentary available here. The 2011 CLT Technical Manual updates and revises the 2002 ICE Community Land Trust Legal Manual. Edited by Kirby White, with input from expert practitioners from all across the country, the manual provides the most current and comprehensive technical and legal guidance available for creating and managing community land trusts.  Topics include incorporation of CLTs, options for bylaws, model ground lease, ownership restrictions, resale formulas, stewardship, enforcement, and much more.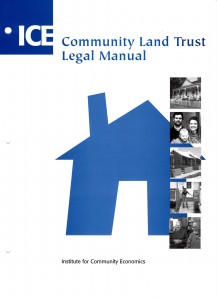 Equity Trust still has copies of the earlier, 2002
Institute for Community Economics CLT Legal Manual
(240 pages) which we are happy to make available for the cost of shipping. Please
call or email
us if you are interested.